IE's Master's programme nº 1 in Electronics
Imagen: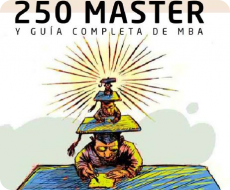 The supplementary section "Special Ránking" of the economics newspaper Expansión (at June 19th 2013) faetures the document "250 Master's and MBA Guide", proposes a selection of 250 Master's programmes "after a deep study of more than 1.000 programmes", according to 26 criteria. Within the section "Science and Technology", the IE's Master's progamme MISE "Engineering in Electronic Systems" , apperas in the 5th place of Engineering programmes being the 1st ranked in Electronics.
No doubts our Master's programme means a great opportunity to develop a career in the Electronics industry and Academy!! Find more in the following links!
More info about the Master's programme MISE: web MISE.
More info about the School ETSIT: web ETSIT.
More info about Universidad Politécnica de Madrid: web UPM.
Destacada primera pagina: